Changes are coming: The Washington State Legislature is changing the way in which real estate excise taxes (REET) are calculated. REET are different from your annual property taxes; they are the tax that a seller pays when they sell their home, based on the sale price.

Currently, the Washington State excise tax is 1.28 percent. Local municipalities add their excise tax on top of the state tax, with most cities in our area adding 0.50 percent, to total 1.78 percent. Effective January 1, 2020, Washington State will begin calculating real estate excise taxes based on a tier system. Below are examples of how this change will affect the difference price points.
The majority of sellers will enjoy a slight savings once the new tax structure starts in 2020, however, sellers whose homes are worth $1.5M or more should pay close attention as the tiered system will cost them more in 2020. If you own a high-end home and have been considering downsizing, doing so inside of 2019 may be a winning strategy.

If you or someone you know is curious about the value of your home or you have considered a move, please reach out. It is my goal to help keep my clients informed and empower strong decisions.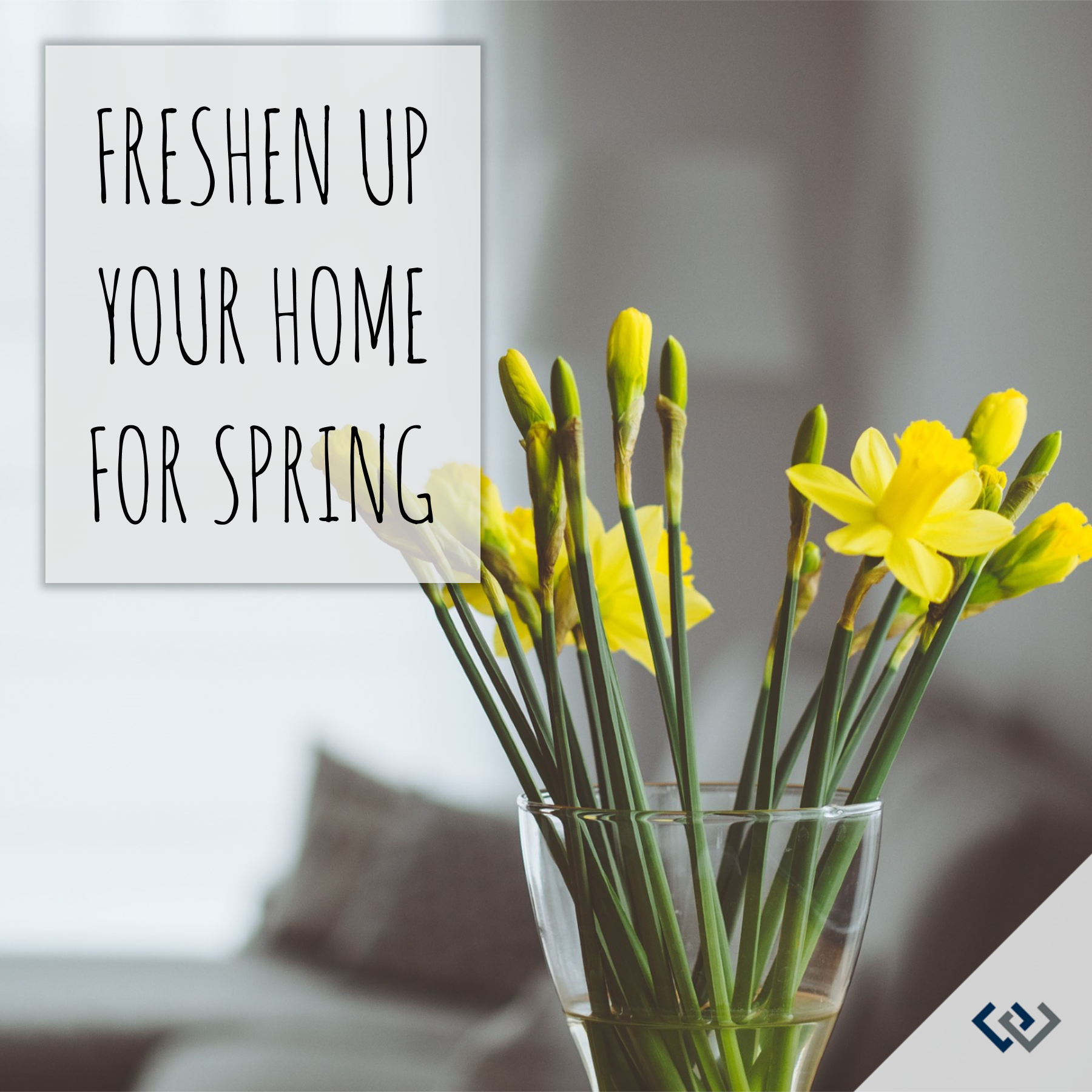 Whether you hire an outside professional for help, or tackle the project yourself, now is a great time to get a jump on spring cleaning. Many people wait for warmer temps to start cleaning, but I think most everyone can agree that those weekends would be better spent outdoors, soaking up that sun. So, take some inspiration from the list below to get you started now on freshening up your home for spring.
It will only take a few hours to check everything off this list, and you'll feel so much better enjoying the last few weeks of winter, knowing that when the warmer weather finally comes, you can get outside and really enjoy it!
Rotate your mattress. Most mattresses need to be rotated regularly in order to even out the overall wear and prolong the lifespan of your bed. However, keep in mind that Sleep Number and Tempur-Pedic mattresses typically should not be rotated. Always check with your manufacturer for their recommendations on your specific mattress. If you own an older mattress with no pillowtop, it should probably be flipped as well as rotated.
Clean your mattress. Strip the mattress of all linens and covers. Start by vacuuming the mattress with the upholstery attachment, paying close attention to crevices and seams. Next, sprinkle baking soda (up to a one-pound box) all over the surface of your mattress. Let this sit for at least an hour, but 24 hours is best. Then go back over your mattress with your vacuum's upholstery attachment again. If you have a steam cleaner, break it out and go over your whole mattress. The steam will reach further into the mattress than your vacuum is able to, and kills dust mites. *It is generally not recommended to clean memory foam with a steam cleaner.
Organize & clean the laundry room. Clean the outside of your washer and dryer; scrape any dried detergent from crevices. Next, clean the inside of the washing machine. Most newer models have a self-cleaning cycle. If you have an older machine that does not have a self-cleaning cycle, run a cycle with hot water and a quart of white vinegar. After it is finished, clean the detergent dispensers, using a vinegar and water solution and a scrubber. If you have a front-loader, be sure to clean the rubber seal on the door. This area is prone to mold growth, so use an all-purpose cleaner or maybe even bleach to get under and around the seal.
Next, organize a bit. Throw away products you never use, replace damaged sorting bins, and don't forget to clean out the dryer vent to prevent a fire.
Deep clean the fridge. Twice a year (or more), you should give your fridge a front-to-back, top-down scrubbing. Start by taking everything out and throw away anything that has expired. Next, remove all the shelves and drawers. Put them to soak in a solution of two tablespoons baking soda and one-quart hot water. While they are soaking, wipe down the interior of the fridge with the same solution. Then scrub, rinse and dry the shelves and drawers.
Next, dry the drip pan. Remove the base grill, and pull out the drip pan. If it's full of water, mop it with paper towels and wash the pan with soapy water. If your drop pan is fixed in place, wrap a cloth around the head of a long-handled brush and use to clean the pan.
Don't forget the coils. In order to keep your refrigerator running efficiently, unplug it, pull it away from the wall, and use a coil brush or your vacuum's crevice attachment to clean the condenser coils. This should be done at least twice a year, unless you have pets in the home, and then you should do this three to four times a year.
Clean out spice cabinet. Throw away all expired spices and seasonings. Not only do these lose taste, they actually harbor mold and bacteria.
Clean out expired medications & vitamins If you have unused medications, please take them to your local pharmacy for proper disposal.
Vacuum, wash, or steam window curtains
Wash window blinds
Add color to your table. Treat yourself to fresh flowers while waiting for the spring blooms outside.
And if you're ready to get some deep cleaning done, check out this blog for the Ultimate Spring Cleaning Checklist.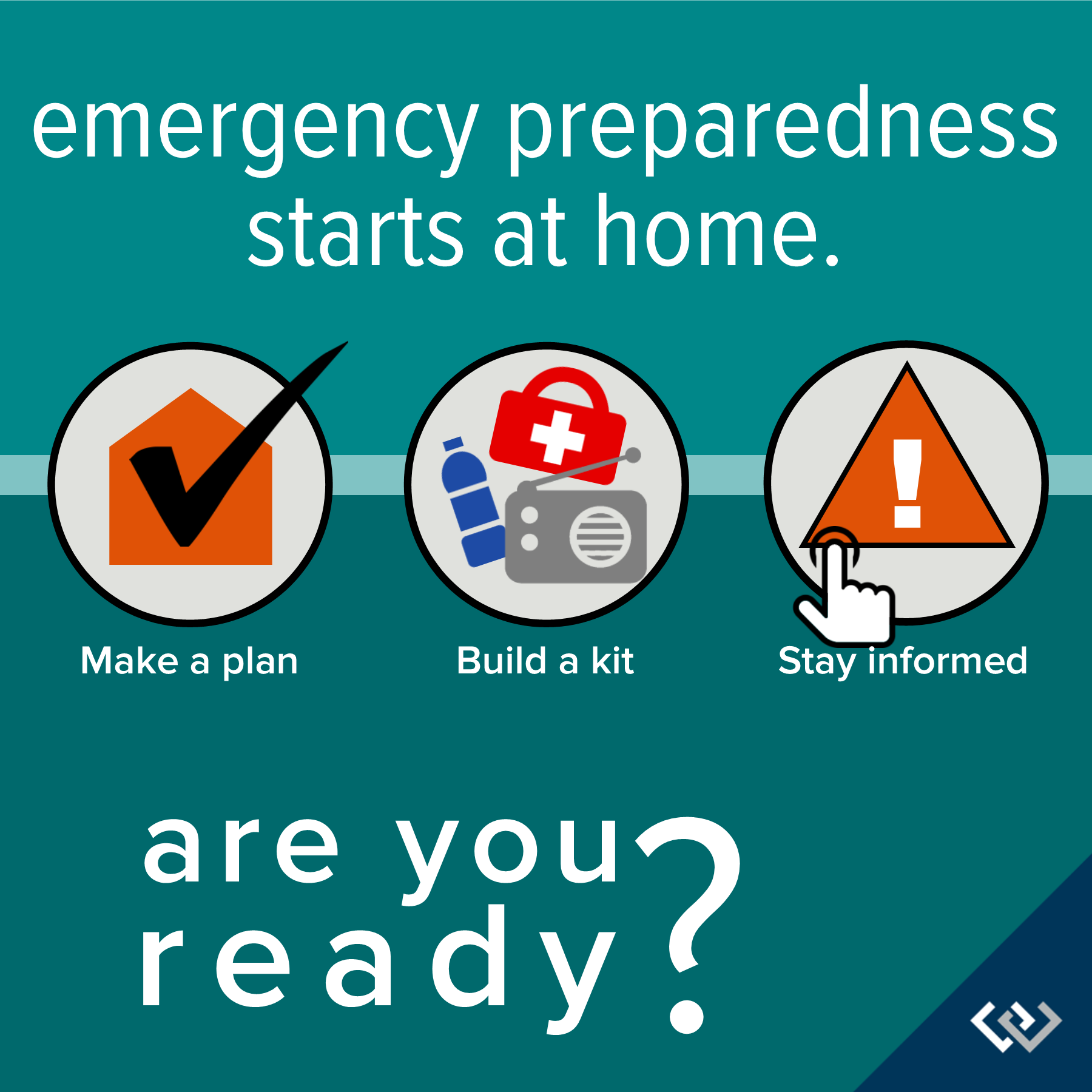 Two Weeks Ready: Be Prepared. Build Kits. Help Each Other. 
The first few days after a disaster are often the most critical. Government and essential services may not be available right away, depending on the circumstances. It is imperative to have a plan in place for such a time, and be ready to act on your own. 
Washington's biggest disaster threat is from earthquakes. Washington State's Emergency Management Division advises that we take precautions to be on our own for at least 2 weeks. Take a look at their Two Week Ready Brochure (PDF) that outlines the basics necessary for your emergency kit. While it is important to get ready, don't feel like you have to do it all at once. The list of necessities is long, so take a look at the agency's year-long prep plan. You will also find information on pet preparedness, as well as the agency's Drop, Cover, and Hold Earthquake Scenario map.
Posted on September 21, 2018 at 7:28 pm
Jill Langer
Category:
Gardner Reports